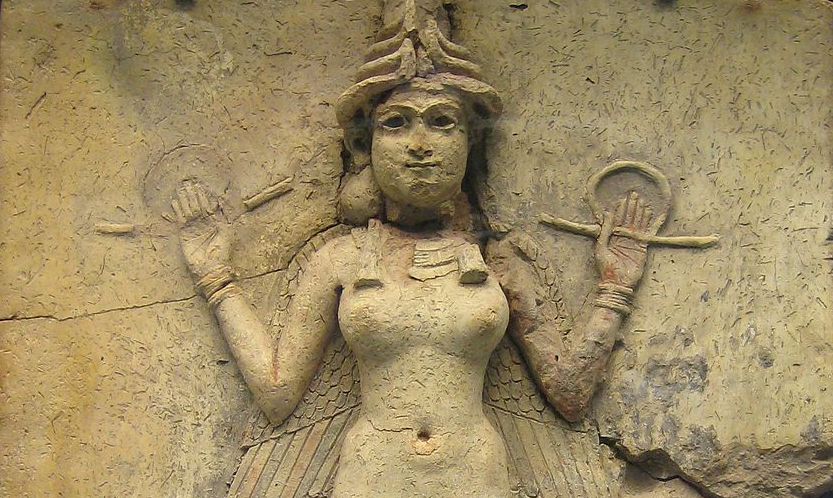 Beloved Lady of Holy An
look at your tormenting emotions
All the time weeping

—Enheduanna
I didn't know it yet, but the first time I met Inanna, I was standing at the threshold of one of the darkest times of my life.
It was during the fall equinox, on the precarious cusp of the dark half of the year. I watched her courtship with Dumuzi played out in ritual. I followed her descent to the underworld. Saw her stripped of her regalia piece by piece. Witnessed her encounter with her dark sister Ereshkigal. Stared in disbelief as she fell lifeless at her shadow-self's feet. Mourned over her corpse, a rotting slab of meat on a hook.
I didn't understand yet what it all meant.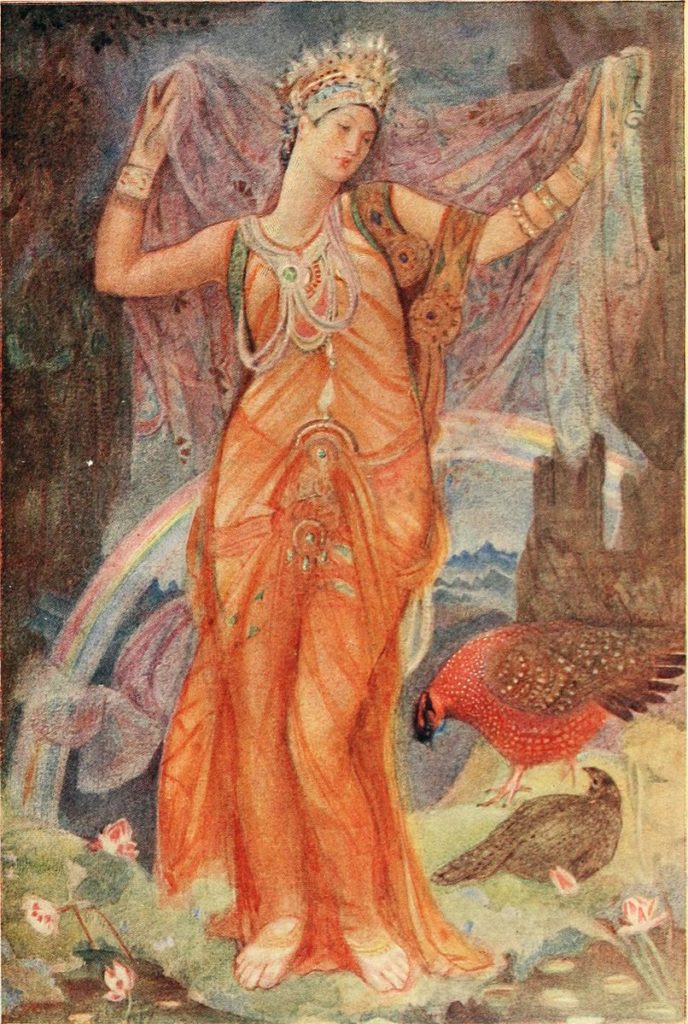 Later, by the bonfire, Inanna sat beside me and offered to let me try on her sandals. I admired those sandals. I wrapped the beautiful leather straps around my ankles and felt like a goddess.
I didn't realize at the time what was really happening.
Inanna, Queen of Heaven and Earth. Inanna, Child of the Moon God. Inanna, this distant Sumerian goddess I'd never heard of.
Inanna asked me to me walk in her shoes.
So I did.
Little did I know the torrent I was unleashing. Little did I know how long the journey through the underworld could last.
Inanna left an impression on me, yet I resisted her for a long time. She felt weighty, demanding. She felt complicated. But she remained in my thoughts, and one day I mentioned her in passing to a friend of mine. She went directly to her bookshelf and pulled down a volume for me.
Inanna: Lady of Largest Heart. An analysis of poems written to Inanna by the Sumerian high priestess Enheduanna, the earliest known poet in world history. One of the earliest women known to history. And humankind's first example of an individual showing consciousness of her own inner life.