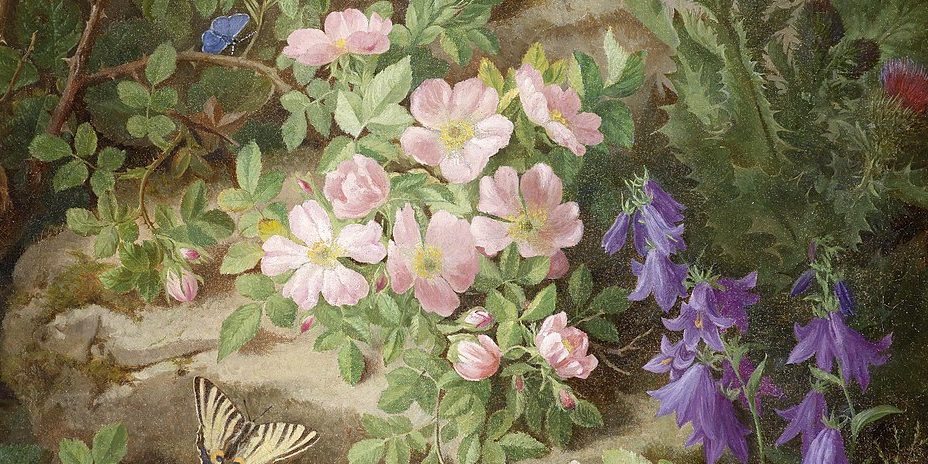 From plucked flower to living goddess
So they took the blossoms of the oak, and the blossoms of the broom, and the blossoms of the meadow-sweet, and produced from them a maiden, the fairest and most graceful that man ever saw.

—The Mabinogi
I never cared much for flowers.
They're too showy. Too perfumy. Too easily bruised.
I prefer the solidity of a tree trunk planted in the earth, or the no-nonsense prickliness of a pine branch. I savor the aroma of fresh sage or mint or lemongrass—not the latest blooms. Where other women might gather bouquets of wildflowers, I come home with my pockets full of rocks.
So when I first read the Fourth Branch of Y Mabinogi, a collection of Welsh tales, I wasn't much interested in the pretty little maiden named Flower Face, fashioned out of blossoms and magicked to life to serve as the compliant bride of a would-be king.
I had eyes only for Arianrhod. The remote brilliance of the potent Star Goddess who reels at the heart of all creation beckoned me like a flare in the night. Her labyrinthine fortress held me captive as I sought to untangle the threads of her enigmatic nature. Blodeuwedd, her flower-faced daughter-in-law, was to me just a footnote in Arianrhod's tale of enchantment.
But that was just because I hadn't met her yet.