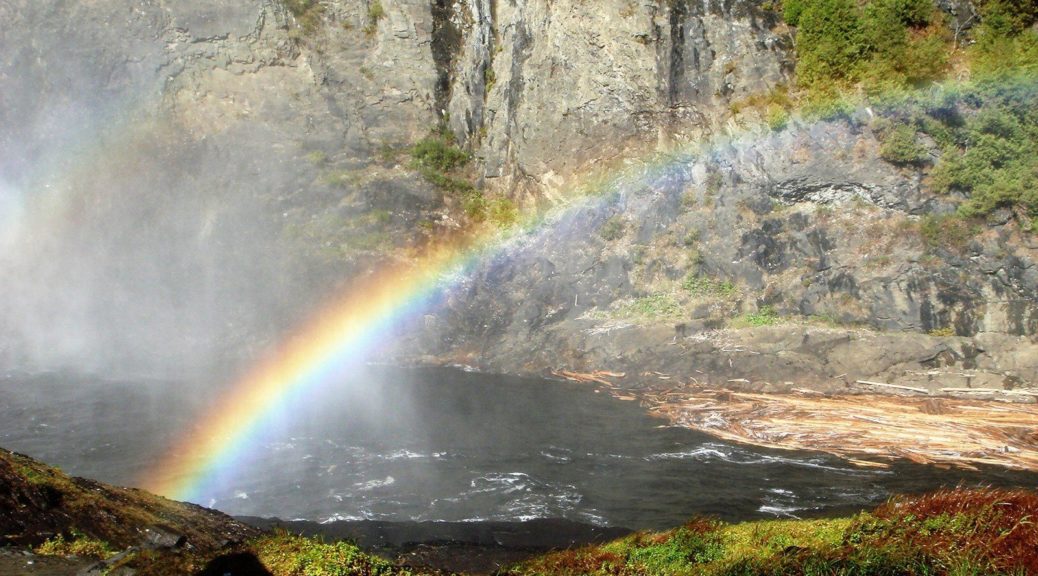 A stream of rainbow
A stream of rainbow
On a Sunday, at the time of dawn,
Between the bird of wrath and Gwydion
Thursday, certainly they went to Mona
To obtain whirlings and sorcerers.
Arianrhod, of laudable aspect, dawn of serenity
The greatest disgrace evidently on the side of the Brython,
Hastily sends about his court the stream of a rainbow,
A stream that scares away violence from the earth.
The poison of its former state, about the world, it will leave.
— Taliesin, The Chair of Cerridwen
---
Featured image by Jiaqian AirplaneFan—Rainbow near of Montmorency waterfall, CC-BY-3.0