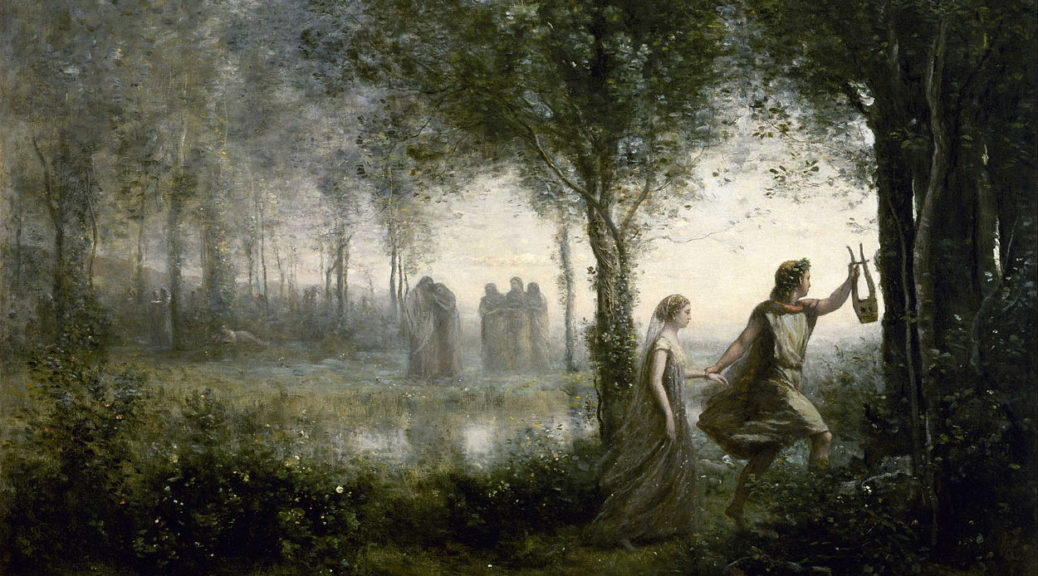 Instructions for the afterlife
Instructions for the afterlife
To the left side of Hades' palace is a spring;
close by stands a ghostly cypress tree.
Here, souls descending to the underworld may dissolve.
Do not approach this spring;
go on to the spring of chill waters from the Lake of Memory.
The Guardians there will interrogate you;
asking what you seek in the gloomy underworld.
Say:  'I am a child of Earth and of starry Heaven,
but my lineage is of Heaven: this you know yourselves,
and I am parched with thirst and perishing;
refresh me with the waters from the Lake of Memory.'
And they will present you to King Hades,
and give you drink from Memory's lake.
And then you will follow the sacred path
that many other renowned initiates take.
—Orphic Mysteries
---
Featured image: Orpheus Leading Eurydice from the Underworld by Jean-Baptiste Camille Corot